Contract signed for provision of universal accessibility facilities (with photo)
The Highways Department today (December 24) signed a contract with Build King - Richwell Engineering Joint Venture for the provision of universal accessibility (UA) facilities at footbridges, elevated walkways and subways with a forecast total cost of about $370 million.
The Director of Highways, Mr Jimmy Chan, said at the contract signing ceremony that this was the first Highways Department contract adopting the modular integrated construction method for retrofitting of lifts at existing walkways. He pointed out that this new technology could uplift productivity and speed up the overall project progress, and help enhance the safety and quality of works as well.
The contract entails the design and construction of 16 lifts at 13 walkways in Central and Western, Wan Chai, Southern, Kowloon City, Kwun Tong and Wong Tai Sin Districts. It is the 24th contract awarded under the UA Programme.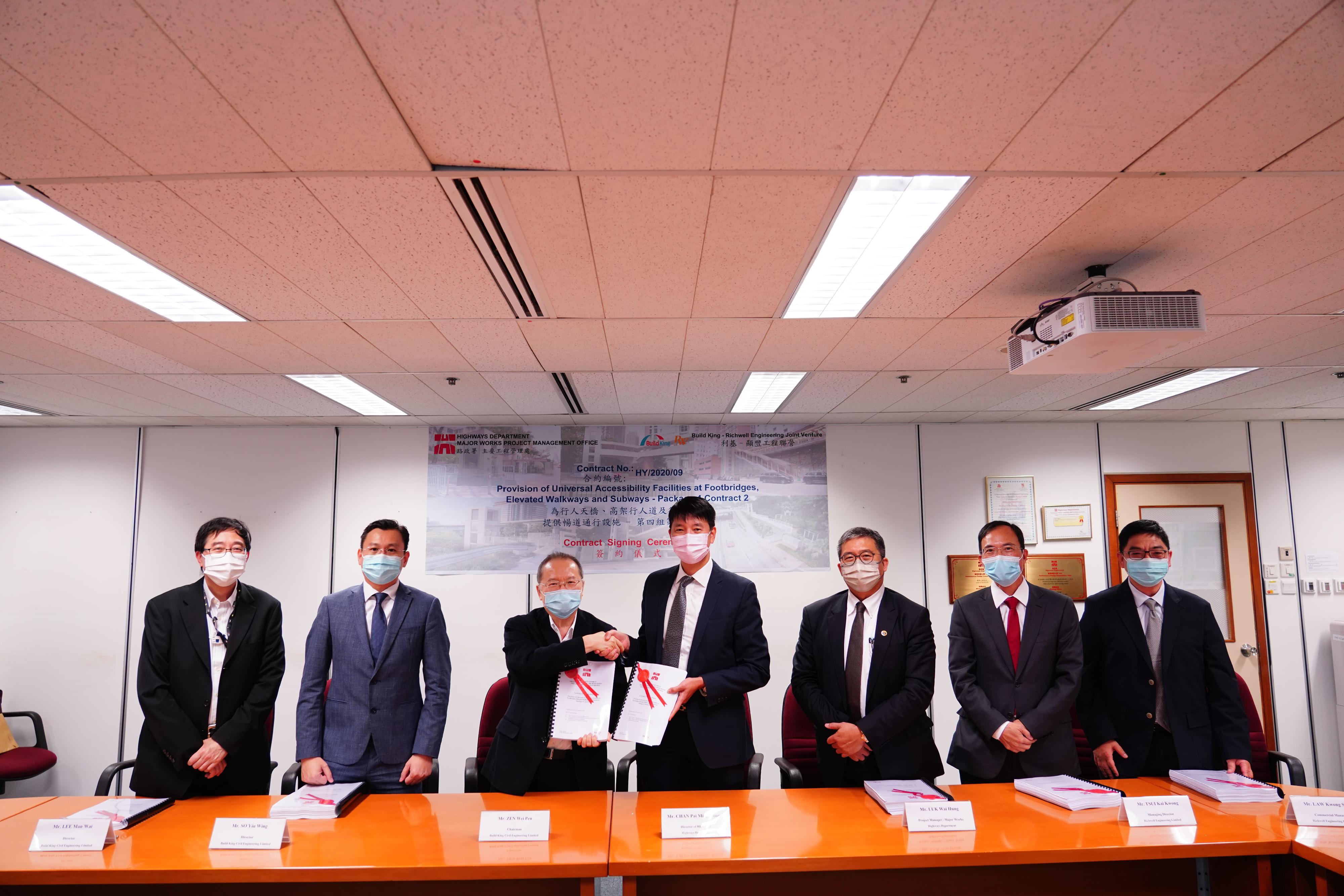 Ends/Friday, December 24, 2021