Contract signed for Central - Wan Chai Bypass - Tunnel (North Point Section) and Island Eastern Corridor Link (with photo)
The Highways Department today (January 18) signed a $4,020 million contract with Chun Wo–CRGL–MBEC Joint Venture for the Central-Wan Chai Bypass (CWB) project.

This contract mainly includes the construction of a 300-metre-long tunnel at North Point and an approach road to the tunnel, modification of the section of Island Eastern Corridor (IEC) between Hing Fat Street and Po Leung Kuk Yu Lee Mo Fan Memorial School as well as the junction of Victoria Park Road and Hing Fat Street, and the demolition of Rumsey Street Flyover eastbound down ramp in Central. The contract also covers associated works, such as landscaped deck, noise barriers, noise semi-enclosures, road drainage and landscaping works.

It is expected that the construction work will take about 90 months to complete and will create more than 800 job opportunities. The CWB project will create over 6,400 job opportunities for the local construction industry as a whole.

The Director of Highways, Mr Lau Ka-keung, said at the contract signing ceremony that the travelling time between Central and the IEC at North Point will be greatly reduced to only five minutes upon commissioning of the CWB in 2017. Traffic congestion problems along Connaught Road Central, Harcourt Road and Gloucester Road will also be relieved. With the completion of the landscaped deck and noise semi-enclosures over the approach road and the reconstructed IEC, the environment of the adjacent area will also be improved.

The CWB project is a 4.5km-long dual three trunk road including a 3.7km-long road tunnel linking Rumsey Street Flyover in Central to the IEC at North Point.
Ends/Tuesday, January 18, 2011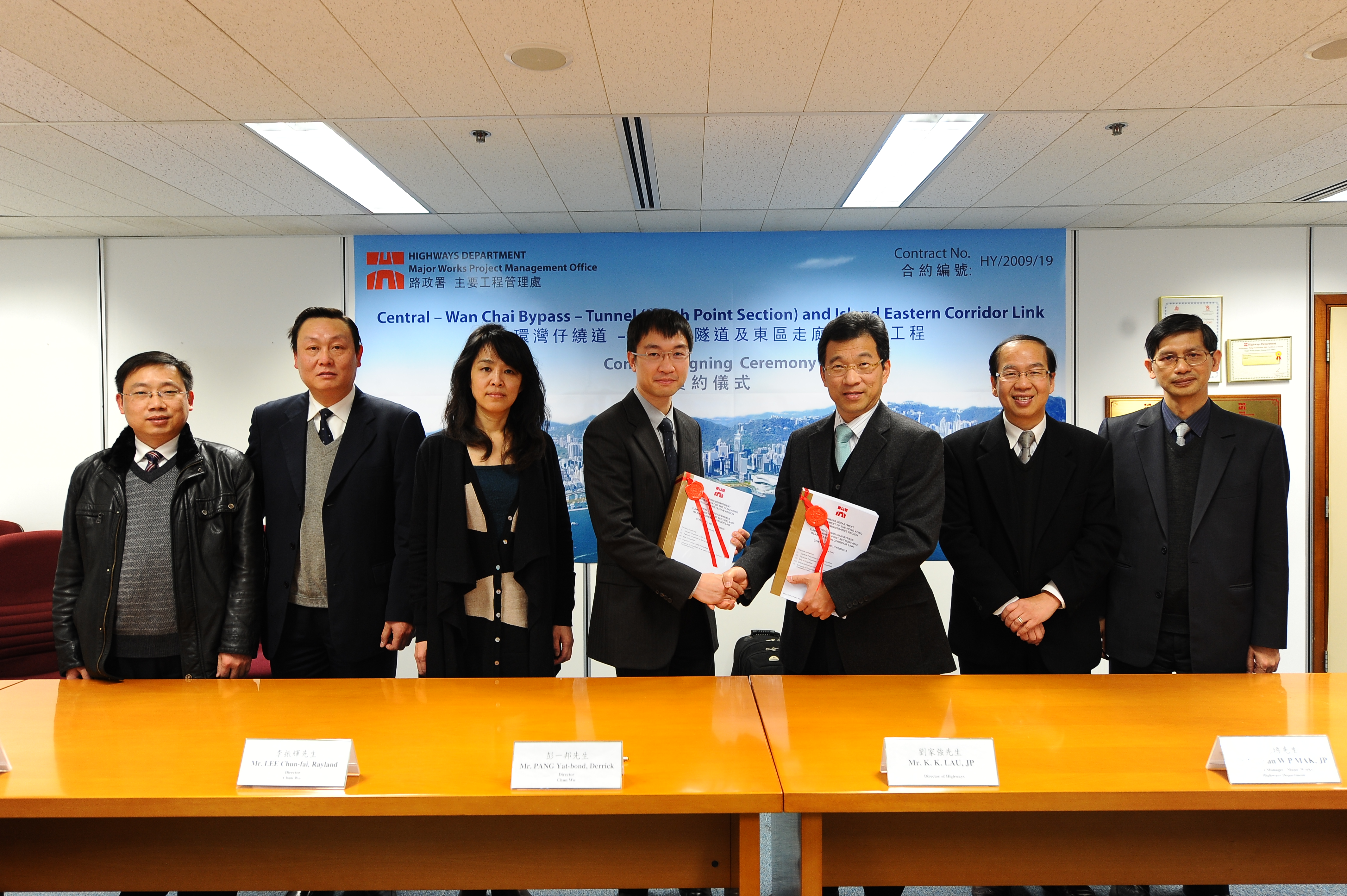 Ends/Tuesday, January 18, 2011